Peeling is one of the difficult food preparations we do at the kitchen. Not just the peeling itself, but also the cleaning up of the peeled skins from the vegetables or fruits.
Some of it can be found at the most out of reach corner of your counter tops.
But don't worry because we are happy to introduce to you a kitchen tool that you must at home. Introducing the MESS FREE PEELER WITH STORAGE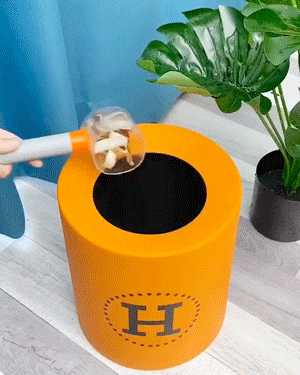 Mess Free Peeler with Storage is a MULTIFUCTION PEELER that can EASILY PEEL OFF HARD VEGETABLES and FRUITS WITH an EXCELLENT and BALANCED DOUBLE SIDED BLADE DESIGN.
That ALLOWS you to CUT ONLY THIN LAYER of the fruit or vegetable surface WITHOUT causing WASTE.
It has a STORAGE or COMPARTMENT that will CATCH ALL the PEELED SKINS from your vegetable or fruits.
Mess Free Peeler with Storage is made of HIGH QUALITY  materials with an ERGONOMIC HANDLE design which is made for COMFORTABLE and NON SLIP GRIP, even when WET. 
The OVER ALL PEELER is made of FOOD GRADE PLASTC making it DISHWASHING SAFE.
You can WASH the PEELER right after USE without making it rusty. It is VERY DURABLE and can be use LONG TERM.
We are offering TWO KINDS of this INCREDIBLE PEELERS, one is the CYLINDER TYPE a LONG PLASTIC COVERING the BLADE as a STORAGE for the PEELED SKIN. The other one is the CIRCULAR TYPE which has a BIG CIRCLE along with the BLADE to CATCH the PEELED SKIN.